Interview with the Professor Meletios-Athanasios Dimopoulos, Rector of the National and Kapodistrian University of Athens (NKUA) and current President of CIVIS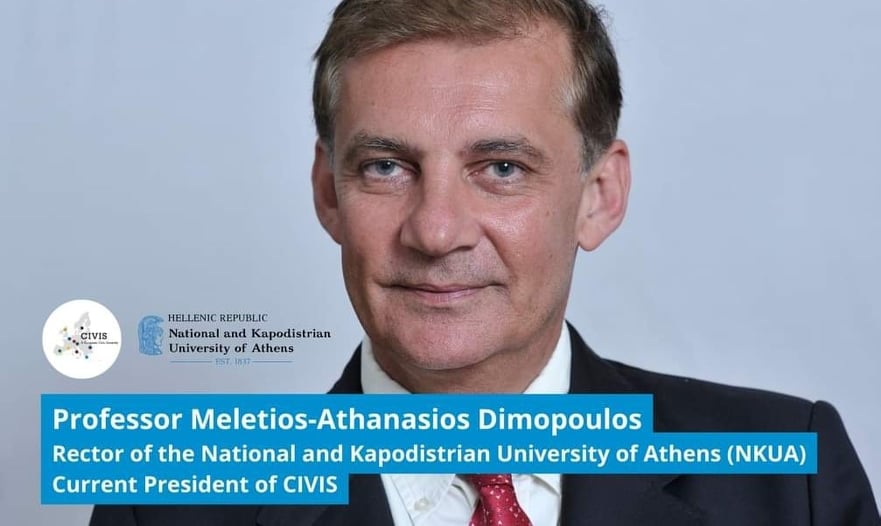 What is the reason for establishing a European University? What is the purpose of European Universities?
The EU initiative implementing European universities is really an important and crucial decision. This action will build on the numerous existing collaborations among the universities participating in an alliance, such as CIVIS, to generate a structural integrated program which goes beyond the usual forms of inter-university cooperation. At the same time, a key objective is to strengthen quality assurance and the recognition of qualifications, to further promote compatibility among education systems and to facilitate the mobility of students in Europe. In doing this CIVIS, a European Civic University, systematically seeks to cooperate with associated partners, both local and European, who will support its actions and participate in the implementation of new initiatives.
What are the benefits of a University's participation in this initiative?
Increased mobility, mainly among the member universities of the network, cultivation of European contacts and strengthening of existing collaborations in the field of research, education and innovation: these are just some of the main objectives that are expected to benefit the participating universities. In the field of research, the aim is to strengthen the research links that exist among our universities through interdisciplinarity, joint research infrastructures and the financing of joint projects.
What are the practical benefits for the students of each of the 10 universities participating in CIVIS?
In the first phase, students have been able to benefit from a wide network of educational actions through virtual mobility, initially due to the pandemic, which almost coincided with the initial implementation of European universities. They now have the possiblity to undertake physical mobility, within the framework of cooperation, across a broad range of theme. In the next phase of the European universities, CIVIS will hopefully offer more – and higher level – joint educational actions. Similarly, academics who participate and support these actions promote their work and thus strengthen their networks of collaborations.
Do the universities participating in CIVIS come only from Europe?
The geographical spread of the 10 CIVIS member universities is undoubtedly a key asset of the CIVIS Alliance, as it activates partnerships in wider regions of Europe and lets us move beyond the old "North-South" and "East-West" dipoles. This Alliance is all over Europe. This Alliance is Europe!
In total, CIVIS brings together 470 000 students and 68 000 staff members, with more than 700 research groups!
Looking beyond Europe, recently in Marseille CIVIS and six leading African universities issued a clear call for a European Universities Initiative which is open to global partnerships. Our vision for a European Universities Initiative which:
Acts as a catalyst for challenge-based education. Humanity now faces global problems, so our search for solutions must reach out to partners beyond Europe's borders.
Broadens the definition of student mobility to include exchanges and study visits which take European students outside Europe or bring students from around the world to European universities.
Supports equitable research partnerships on an Innovation Agenda.
A final message from the Presidency
Universities were and remain a crucial part of every society. The recent Covid-19 pandemic has proved that it is high time we enhanced our efforts for more internationalized universities, widely open to cooperation with other universities abroad.
We strongly believe that universities are about knowledge, innovation, as well as the pursuit of excellence. We are committed to work towards the advancement of critical human capacities, contribute to sustainable development and social cohesion and promote Europe's cultural heritage, with respect to the principles of democracy, ethics and cultural diversity.
The important research work produced daily in CIVIS member university laboratories and clinics, in University Hospitals and other CIVIS member university structures is our guide to an even more extroverted and productive research among universities, within society and facing its needs, as it happened during the pandemic.
Universities and CIVIS could build bridges for strategic cooperation among countries and that work offers the background for strategic communication, especially in complex issues such as pandemics or refugee flow and geostrategic conflicts.
Learn more about this year's Global CIVIS Days, hosted by the National and Kapodistrian University of Athens.