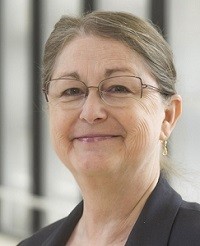 Την Πέμπτη 14 Απριλίου 2022 και ώρα 13.30 μ.μ. στο Αμφιθέατρο Φυσιολογίας "Γ. Κοτζιάς", Ιατρικής Σχολής ΕΚΠΑ, πραγματοποιήθηκαν οι ομιλίες από δύο διεθνώς αναγνωρισμένους επιστήμονες:
Prof. Lee Ann Riesenberg Καθηγήτρια και Αναπληρώτρια Δ/ντρια Εκπαίδευσης του Παν/μίου της Αλαμπάμα με τίτλο: "Handoffs: Two Decades of Evidence Demands Action"
&
Prof. Sadis Matalon Διακεκριμένος Καθηγητής Αναισθησιολογίας και Αντιπρόεδρος Έρευνας στο Τμήμα Αναισθησιολογίας του Παν/μίου της Αλαμπάμα – Editor-in-Chief, Physiological Review με τίτλο "New Insights in the Initiation and Propagation of Acute and Chronis Lung Injury."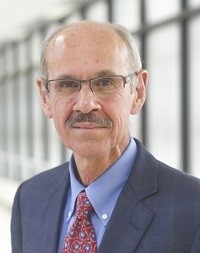 Η εκδήλωση διοργανώθηκε από το Εργαστήριο Φυσιολογίας της Ιατρικής Σχολής του ΕΚΠΑ, με διευθυντή τον Ακαδημαϊκό Καθηγητή κ. Γιώργο Κόλλια.
Ακολουθεί το κείμενο της προσφώνησης που πραγματοποιήθηκε από τον Πρύτανη του Εθνικού και Καποδιστριακού Πανεπιστημίου Αθηνών, καθηγητή Μελέτιο-Αθανάσιο Κ. Δημόπουλο:
"Distinguished guests,
Ladies and Gentlemen,
Dear friends,
It is my pleasure to welcome you to the National and Kapodistrian University of Athens, a research University that builds on foundations, which were laid over 185 years ago. The tradition of our University reminds us of how successfully our colleagues have overcome turbulent situations and socioeconomic challenges; but at the same time it is a great responsibility for all members of our academic community to safeguard its leading role as a source of intellectual wealth for our country.
I am very proud to mention that we have been the first Greek university to launch an English undergraduate program exclusively for international students. Aiming at widening international students' participation, we introduced in the academic year 2020-21 the "BA Program in the Archaeology, History and Literature of Ancient Greece", the first undergraduate program in a Greek University that is especially designed for international students and all its courses are taught in English. From the academic year 2022-23 a Medical Degree program in English will be also offered, exclusively addressed to foreign nationals.
Except from the constant improvement in university rankings, our University is ranked first not only among Greek Universities but also among Universities of the Balkan and Mediterranean areas. Most lately, the Shanghai Ranking ranked the National and Kapodistrian University of Athens among the top 1,3% best Universities in the world.
Recognition, also, of the important role played by Universities internationally, is reflected in the Times Higher Education Impact Rankings 2020, the only global performance tables that assess universities against the United Nations' Sustainable Development Goals. The National and Kapodistrian University of Athens, for instance, has been highly ranked in individual goals of economic and social development, confirming the significant impact it has as a University on improving social welfare, economic development, tackling social inequalities, education and health.
The international rankings systems also highlight the important position of our Medical School among thousands of medical schools around the world. For the size of our country, we have also a significant number of Highly Cited scientists from our Medical School.
In recent years, our Medical School has grown significantly as far as new structures and infrastructures. Two (2) new buildings on Mikras Asias Street will soon be completed and the expansion of Laiko Hospital is also underway. We are committed to improving infrastructure and creating the best possible conditions for conducting research.
pMedGR, our new Center of New Biotechnologies & Precision Medicine aims at supporting research and innovation towards next generation healthcare applications. Specifically, the infrastructure aims at re-designing ongoing and prospective clinical trials, linking them with molecular profiles obtained through high-throughput 'omics' technologies towards more efficient and cost-effective health and disease management for European citizens.
pMedGR offers a unique opportunity for obtaining real added value for the European and regional social market economy and has a high potential for attracting private investments, maximizing synergies between national and EU funding schemes and thus mobilizing, leveraging and bundling different types of public and private funding.
We believe that universities are about knowledge, innovation, as well as the pursuit of excellence. We are committed to work towards the advancement of critical human capacities, contribute to sustainable development and social cohesion and promote our country's cultural heritage, with respect to the principles of democracy, ethics, human rights and cultural diversity.
We invest in cooperation among Higher Education Institutes worldwide, which is essential also for strengthening the relations of the respective countries. Internationalization has been important to us; and it is one of the cornerstones of our University's strategic plan.
The NKUA collaborates with universities, research centers, university networks, as well as international educational organizations in order to develop common practices, strengthen research collaborations and encourage mobility of students, researchers and academics. International Bilateral Agreements have been signed with peer Universities or equivalent institutions of higher education and research, such as CERN, Harvard University and Yale University.
The NKUA also participates in the CIVIS UNIVERSITY, a emblematic project for the "European Universities Initiative" funded by the European Commission, which aims at bringing together more than 450,000 students and 60,000 staff members from 10 Universities from different European countries. Developing CIVIS in the face of global challenges (rather than the prism of conventional disciplinary separations) stimulates the emergence of a culture of collaboration and requires innovative pedagogies that encourage critical thinking, adaptability and resilience.
The National and Kapodistrian University of Athens has also established recently 15 Centers of Excellence since we believe that excellence in research and innovation is interlinked with a University's educational mission. In addition, we have set up 18 Centers of Expertise in Rare Diseases of our School of Medicine for the diagnosis, treatment, monitoring and management of rare diseases and 5 Research University Institutes.
Ladies and Gentlemen,
Dear friends,
I would like once again to welcome our distinguished guests; I would also like to congratulate Professor, Member of the Academy of Athens, and Director of the historic Physiology Laboratory, George Kollias for this initiative.
Once again, I would like to thank you all for your participation.
Thank you."