On Friday, 10 November 2023, in the context of the elective course 'Sports Dentistry', the Ethiopian runner Ermias Ayele visited the School of Dentistry of the National and Kapodistrian University of Athens. Two days later, on 12 November 2023, he ran barefoot through the Athens Authentic Marathon in commemoration of the late Abebe Bikila. It is important to note that Ermias was Race Director of the Great Ethiopian Run for over ten years (2010-2021) and worked closely with Haile Gebreselassie. He has recently set up a marketing company called Deenk Ethiopian Brand Consultant PLC, whose main objective is to brand the nation of Ethiopia.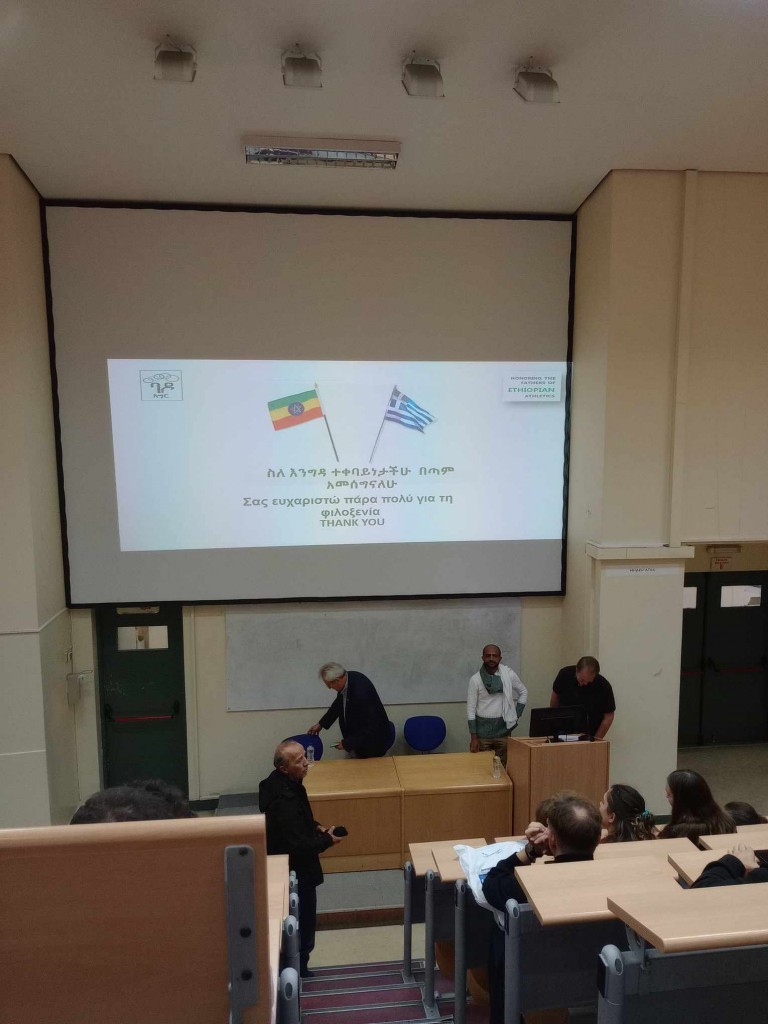 At the School of Dentistry, Ermias gave a lecture entitled 'Abebe Bikila Barefoot Marathon Victory in the 1960 Rome Olympic & Its Impact on Ethiopians & Beyond'. Attending were students and faculty members from the NKUA's School of Dentistry. In his lecture, Ermias discussed the impact of Abebe Bikila's victory on the nation of Ethiopia in particular and the African continent in general. He also spoke about the close ties between Greece and Ethiopia and the presence of Greeks in this East African country.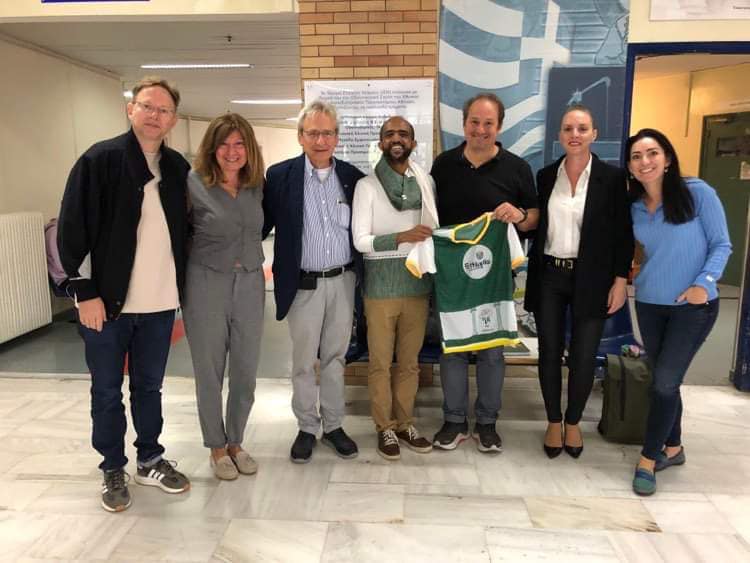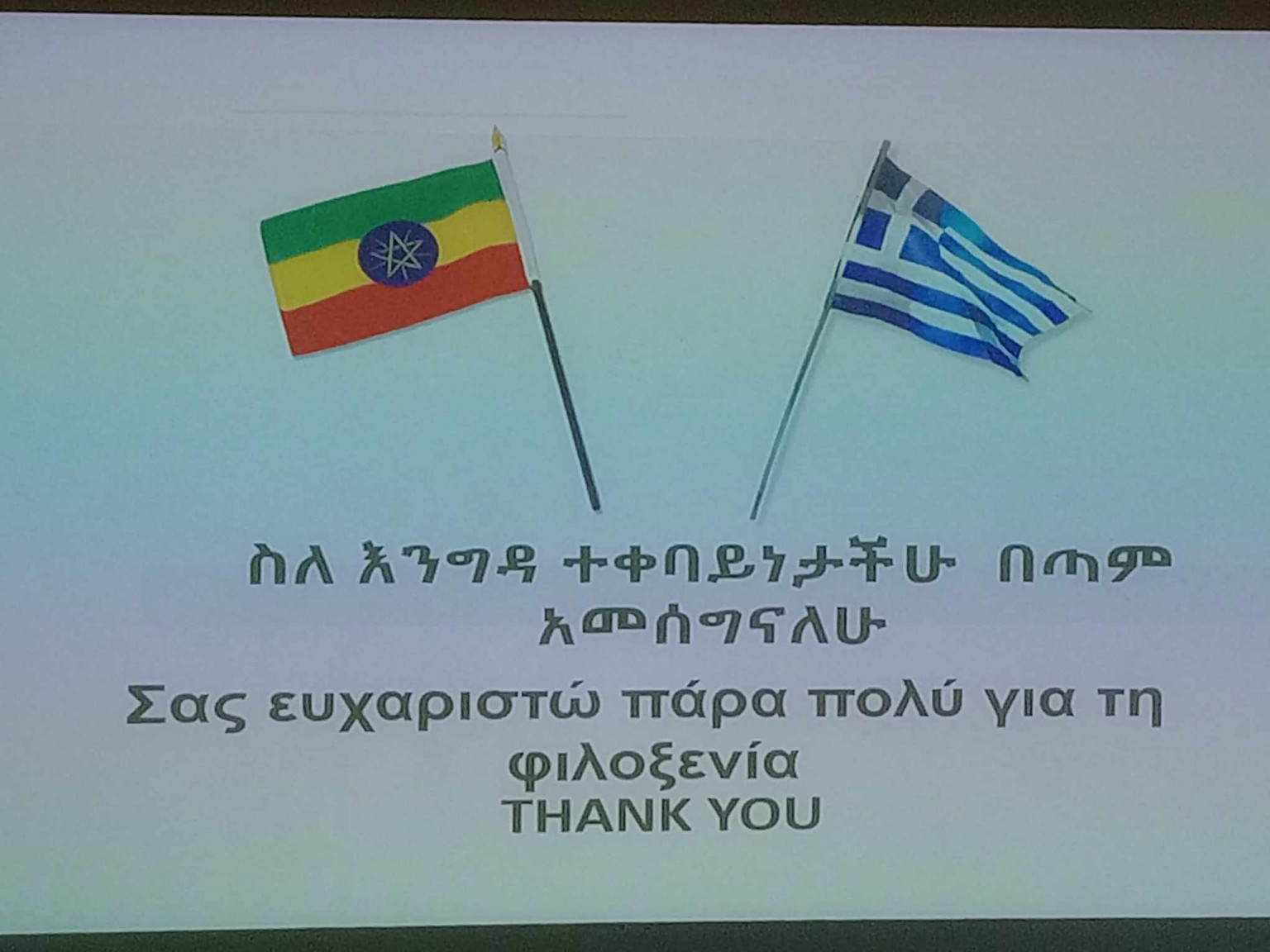 In addition, on Saturday,11, and Sunday, 12 November 2023, fourth-year students from the NKUA's School of Dentistry joined the medical emergency response teams situated in the Panathenaic Stadium—as well as the General Hospitals of Athens 'Ippokrateio', 'Laiko', 'Hellenic Red Cross', and 'KAT'—providing medical support during the events of the Athens Authentic Marathon. The students recorded all incidents arriving at the emergency departments due to the Marathon and assisted with communication and management. We heartily thank our students Angeliki Tzortzakaki, Elissavet Papaioannou, Amalia Psaraki, Christina Vilara, Medesidou Eleni, Nefeli Bourou, Eleni Kontrafouri, Fani Rakintzaki, Vasileios Dertinis, and Georgios Toutounas for their voluntary participation.