Within the context of the European University CIVIS educational actions, ten academics from the alliance's member Universities co-organize the Massive Open Online Course (MOOC) 'Climate and Energy – An Interdisciplinary Perspective,' which provides free online education, focusing on the interdisciplinary field of environment and energy.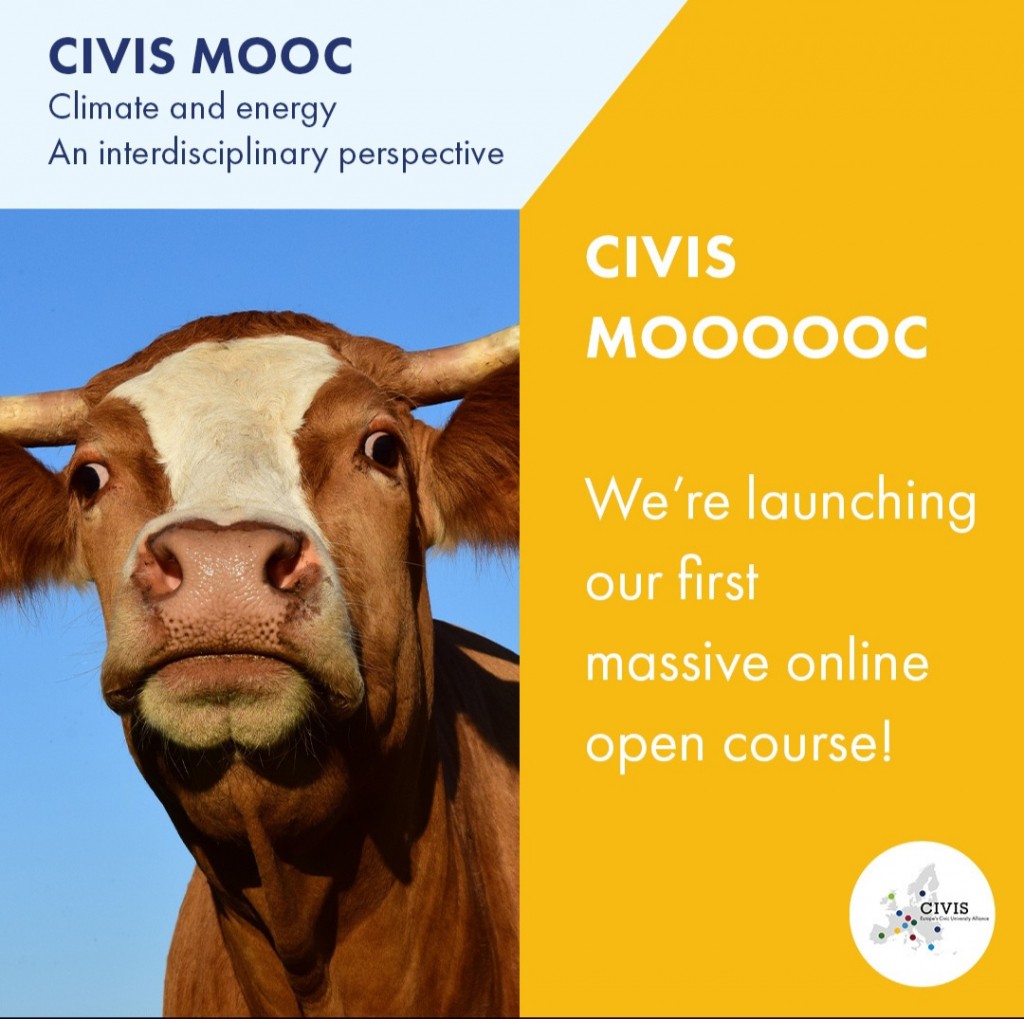 This Online Course is open to anyone interested in the topic. There is no requirement to be a student at a CIVIS member University or even a student altogether. However, undergraduate students of any discipline, who want to broaden their perspective and knowledge of climate and energy outside their chosen field of study, may find the Course particularly interesting. This Course is also a taster for an upcoming CIVIS Postgraduate Programme on climate and energy!
Title: Climate and Energy – An Interdisciplinary Perspective.
Open to: Undergraduates, Postgraduates, PhD Candidates, Teaching Staff, Administrative Staff, anyone interested in the topic.
Field of studies: No restrictions apply.
Apply by: 30 January 2023.
To register, click here.
Course format: Online (The first cycle of this MOOC consists of online synchronous lectures, where students participate in discussions and interact with instructors. For those choosing to continue with the second cycle, there will be asynchronous sessions via the FutureLearn platform.) Once your application is approved, you will receive instructions on how to log in to FutureLearn.
Course dates: The first cycle of this MOOC runs from January 30 to February 24, 2023. It consists of four weekly modules of approximately three hours each.
Language: English.
For more information, see the call for participants on the official CIVIS website under STUDENTS/MOOCS, which includes the participation requirements and detailed information about the Course. You can also watch the video for the Online Course by clicking on this link.