The Department of Mathematics of the National and Kapodistrian University of Athens participated with a two-member team in the 30th International Mathematics Competition for University Students, which took place from 2 to 3 August 2023 in Blagoevgrad, Bulgaria. Our students competed against 71 teams, totalling 391 participants across 42 countries.
Our team's performance was as follows:
Giorgos Georgeles: gold medallist.
Dimitris Emmanouil: gold medallist.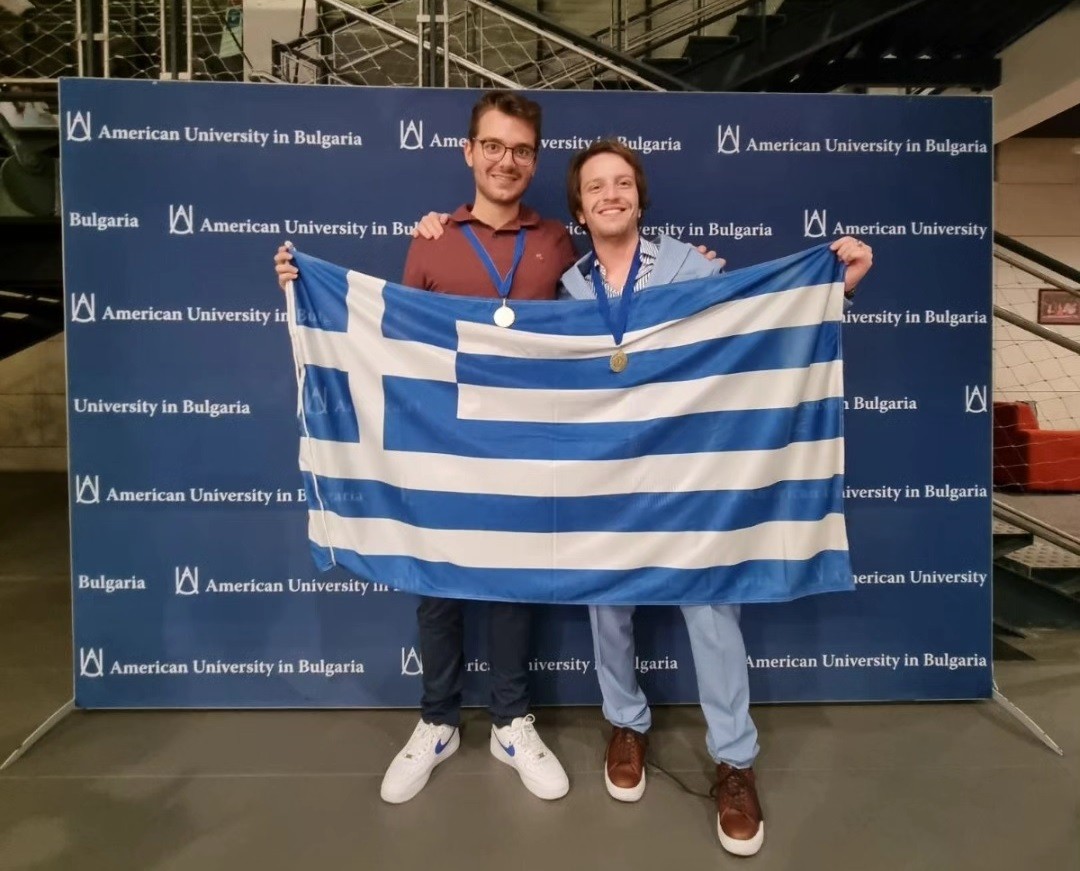 More specifically, Dimitris Emmanouil finished 26th, while Giorgos Georgeles placed in the 50-53 bracket (a four-person tie) in what was indeed one of the best performances ever produced by a team of the NKUA's Department of Mathematics in IMC.
The team's travel and accommodation expenses were paid for by NKUA and EY.
IMC is the biggest international Mathematics competition for University students. UCL has been organizing it since 1994 with participation from American, European, and Asian Universities. On each of the two days of the IMC, participants compete in 5 problems for 4 hours. The NKUA's Department of Mathematics has been participating in IMC since the academic year 2007-2008 and has had a long history of success.
Source: https://www.imc-math.org.uk/