On 24 October 2023, Assistant Professor at the NKUA's Department of Political Science and Public Administration, Dr Yannis Tsirbas, gave a speech at the Hellenic Observatory of the London School of Economics about the May and June 2023 parliamentary elections in Greece.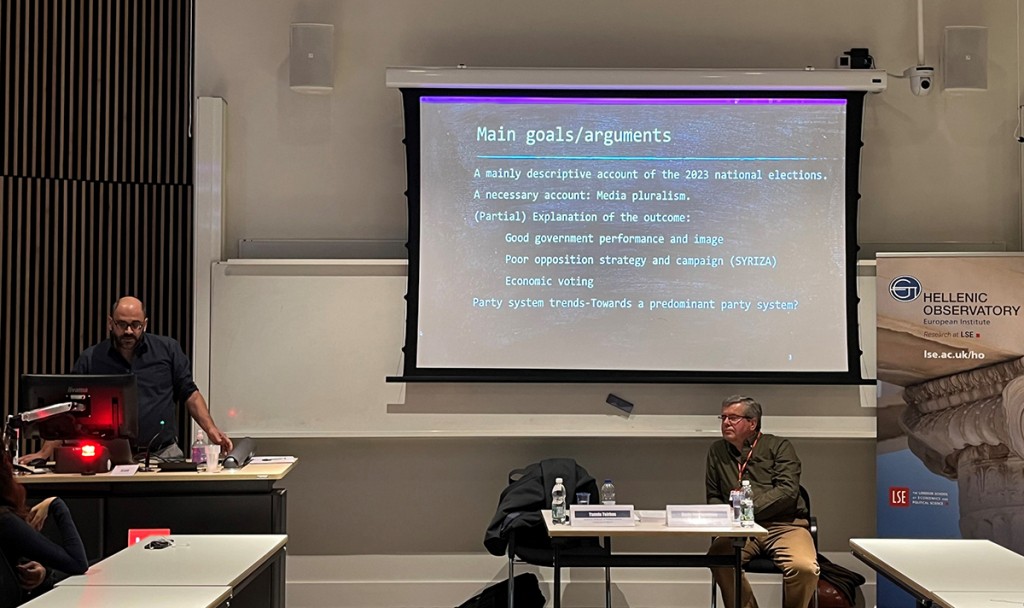 Coordinating the event was the Director of the Hellenic Observatory, Professor Kevin Featherstone.
The full text of Dr Tsirbas's speech is available on the link: https://blogs.lse.ac.uk/greeceatlse/2023/11/09/the-birth-of-a-new-predominant-party-system-the-may-and-june-2023-elections-in-greece/.