On Tuesday, 19 September 2023, a delegation of 60 representatives (Rectors, Vice-Rectors, Deans, and other officials) from 23 Chinese Universities visited NKUA. Upon arrival, they received a warm welcome from the Rector of the National and Kapodistrian University of Athens, Professor Gerasimos Siasos, and the Vice-Rectors, Professor Sophia Papaioannou and Associate Professor Christos Karagiannis. Also present at the working meeting that followed shortly afterwards were the Dean of the School of Science, Professor Ioannis Emmanouil, the Dean of the School of Physical Education and Sport Science, Professor Konstantinos Karteroliotis, the Dean of the School of Philosophy, Professor Gerasimos Zoras, and Ms Eleni Karamalengou, Professor Emeritus of the same School and Director of the BA Program in the Archaeology, History, and Literature of Ancient Greece, the first-ever English-taught Undergraduate Programme of NKUA and one which particularly interests the Chinese.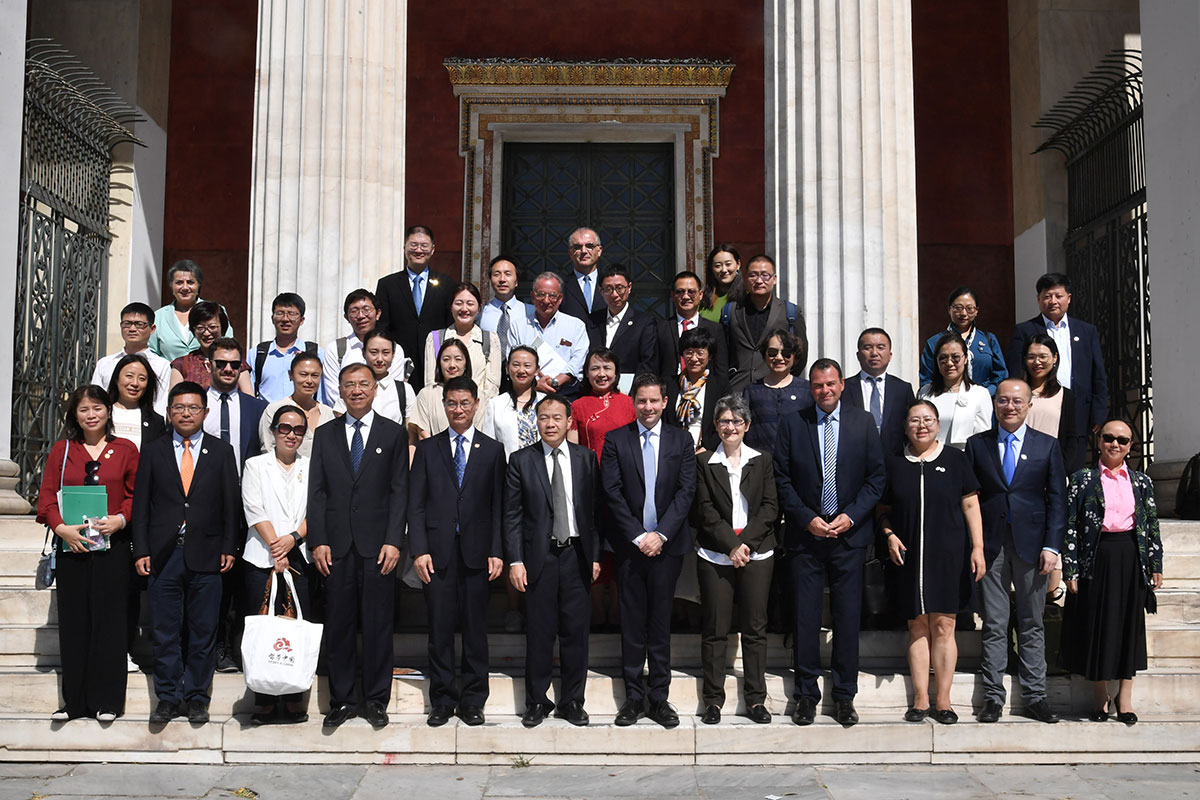 In his welcome address, the Rector of NKUA, Professor Gerasimos Siasos, gave the delegation a history and organizational overview of the University with a focus on its Undergraduate and Postgraduate Programmes—including the ones taught in English—the Institution's Centres of Excellence, and the Modern Greek Language Teaching Centre, which also attracts special attention from China. He also referred to the University's bilateral cooperation agreements, particularly those between NKUA and China or Chinese Universities, and to the Chinese language courses provided by the Foreign Language Teaching Centre of the University of Athens. Next, the Vice-Rector, Professor Sophia Papaioannou, went into further detail on the NKUA's international cooperation agreements, especially those with Chinese Universities.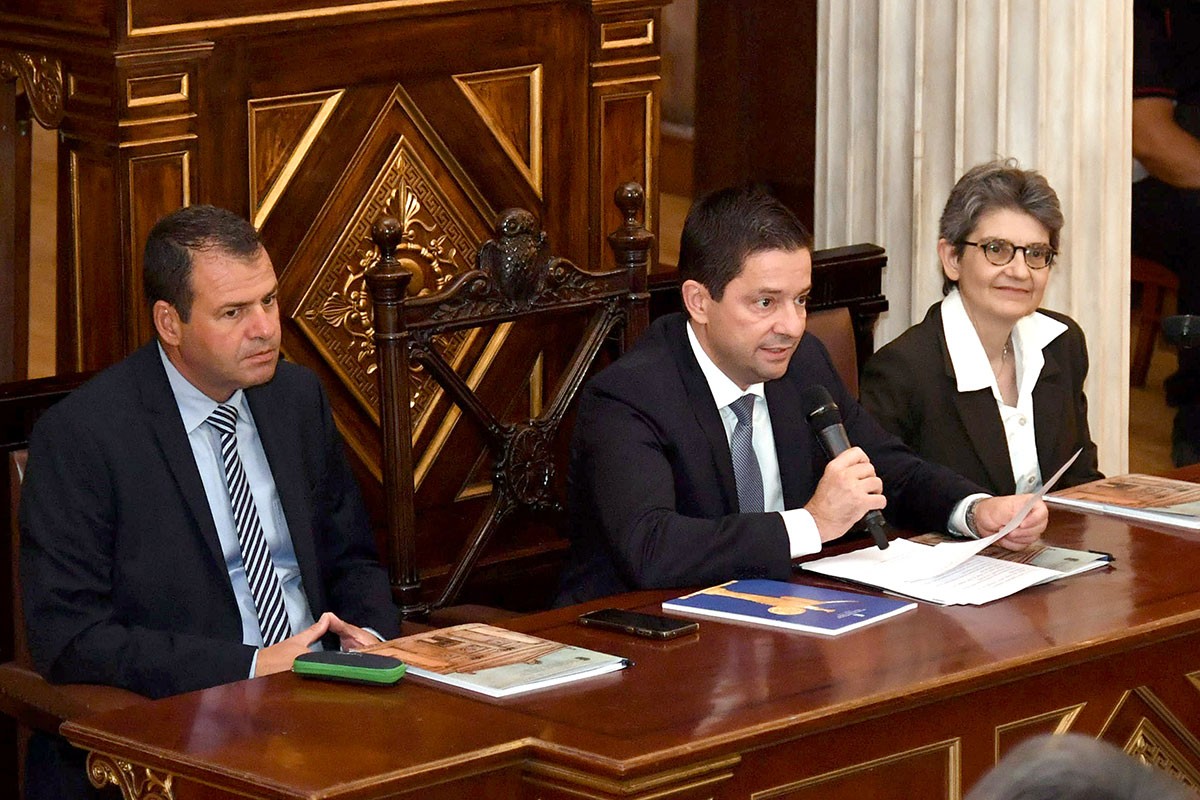 Attending the meeting on the part of the Chinese were Rectors, Vice-Rectors, Deans, and other officials from the following Institutions: Chinese Service Center for Scholarly Exchange, Peking University, Peking University Health Science Center, Tsinghua University, Nankai University, Fudan University, Shanghai Jiao Tong University, Shanghai Jiao Tong University School of Medicine, University of Science and Technology of China, University of Chinese Academy of Sciences, Beijing Forestry University, Beijing University of Agriculture, Beijing Dance Academy, Dalian Maritime University, University of International Business and Economics, Guizhou University, Hunan University, Sichuan University, Yunnan University, Nanjing University of the Arts, Central Academy of Fine Arts, Shanghai University of Traditional Chinese Medicine, Capital Medical University, Zhejiang Normal University, and Beijing Institute of Technology.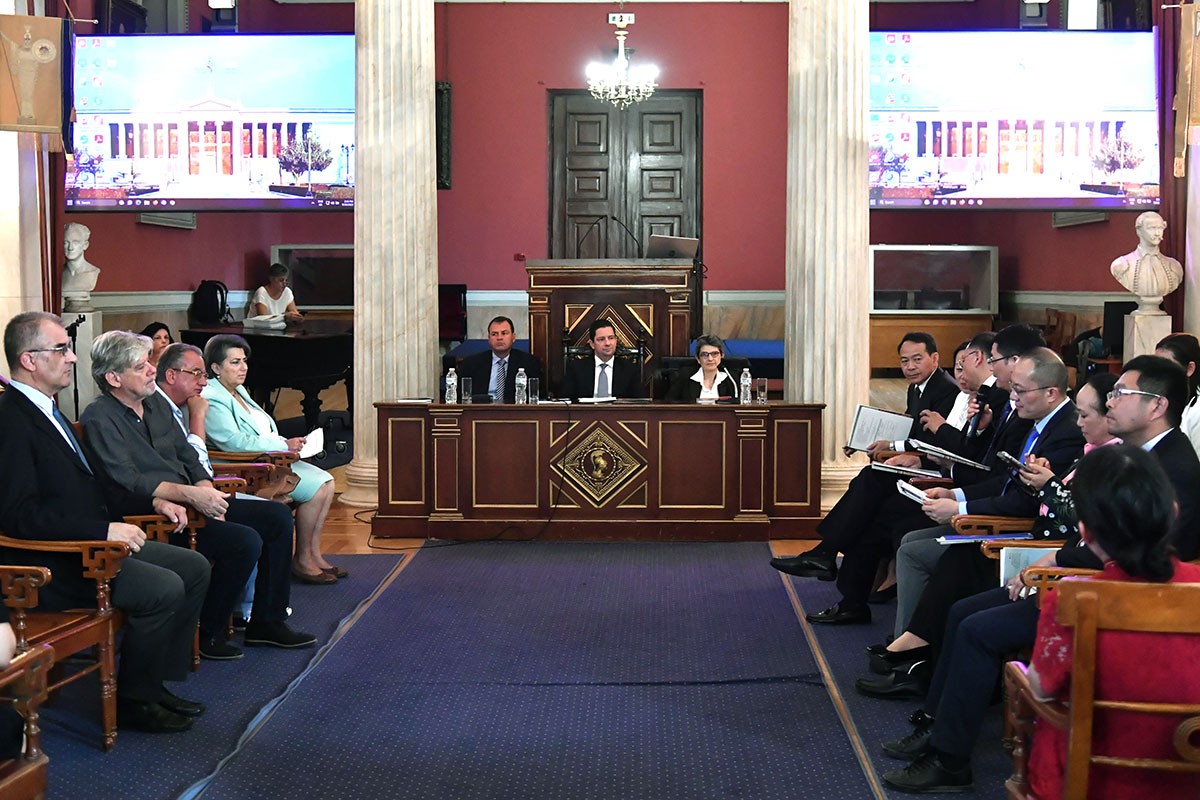 The Chinese delegation visited NKUA to lay the basis for strengthening the relations between Greek and Chinese Higher Educational Institutions and maximizing synergies focused on the development of joint/double programmes of study and educational exchanges between the two countries. The driving forces behind this strategy are the Study in Greece (SiG) project and the China Service Center for Scholarly Exchange (CSCSE).