Professor Nikolaos G Nikitakis, Chair of the NKUA's Department of Dentistry, paid an official visit to Boston's renowned Dental Schools, namely the Harvard School of Dental Medicine and the Tufts University School of Dental Medicine, on Monday, 1, and Tuesday, 2 May 2023, accompanied by Assistant Professor of Stomatology at NKUA, Ms Maria Georgaki. In Boston, he met with the Deans of the above Schools, Professors William Giannobile and Nadeem Karimbux, and discussed the possibilities of cooperation between NKUA and Harvard / Tufts.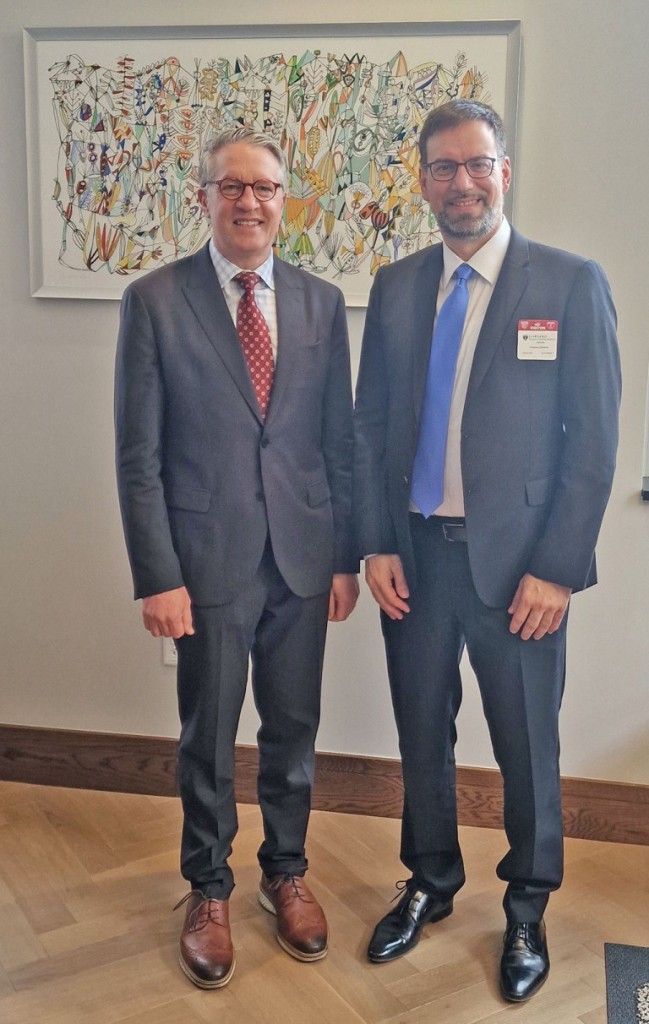 It is worth noting that many accomplished Greek dentists have studied and/or taught at both of these Universities. At Tufts, for instance, Professor Nikitakis had the opportunity to speak to prominent faculty members of Greek descent, including Dr Athena S Papas, a Distinguished Professor of Diagnostic Sciences, and Dr Meletia Laskou, Associate Professor and Postdoctoral Program Director at the Department of Pediatric Dentistry.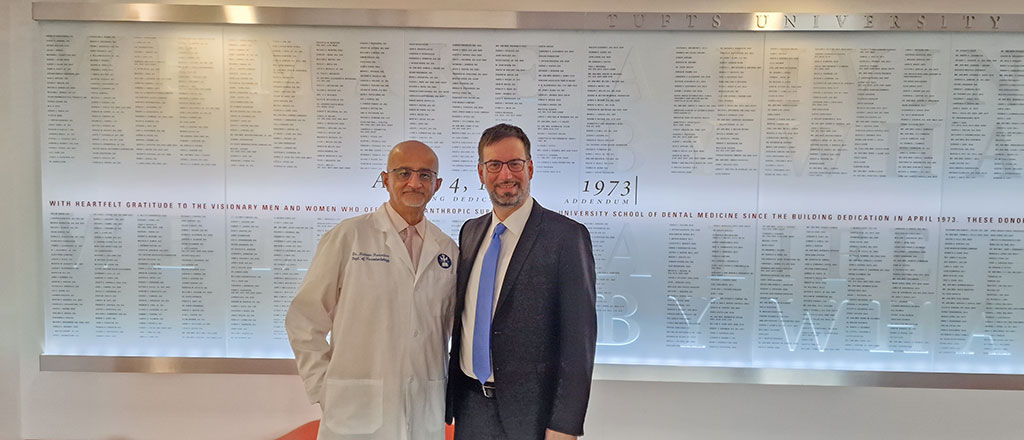 These initiatives are part of a larger strategy for the growth of foreign partnerships at the National and Kapodistrian University of Athens in general and the Department of Dentistry in particular; they are also in keeping with the philosophy of extroversion and promotion of the high scientific potential of our Institution.