Are you a student at a CIVIS member university? Would you like to add some variety to your study programme? Do you want to visit another country to learn alongside students from across Europe? Then the CIVIS BIPs might be for you!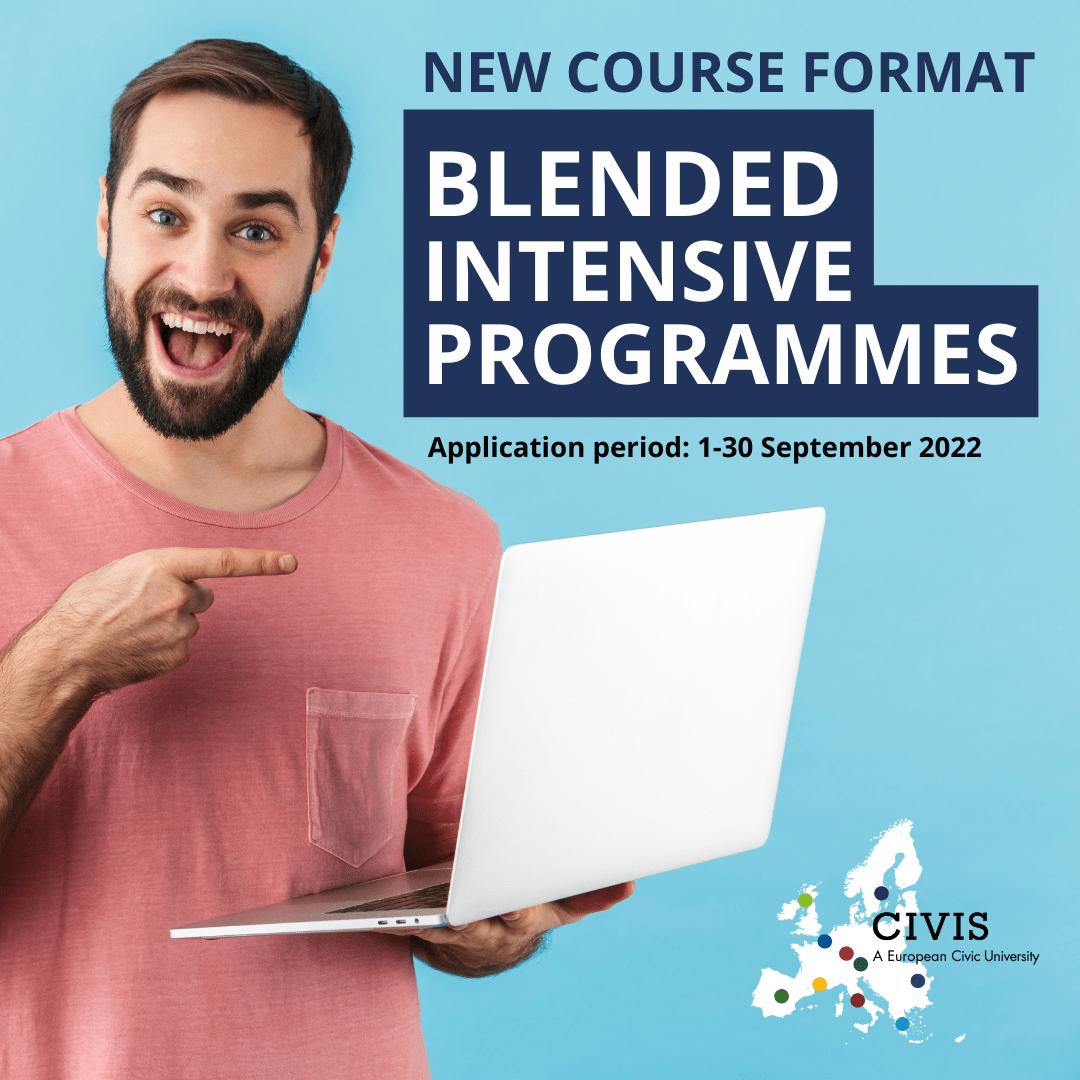 What is a BIP?
We are not talking about alarm clocks or car horns here. Blended Intensive Programmes (BIPs) is a new format of Erasmus+ mobility.
Every BIP combines online teaching with a short period of physical mobility, where you can spend 5 days at another university with students from across the CIVIS Alliance. By combining online sessions with a short trip for face-to-face teaching, this innovative format opens up opportunities for international study to new groups of students.
Who runs the BIPs and what will I learn?
Each BIP is developed, organised and taught by academics at three or more CIVIS member universities. Academics across the Alliance meet through the CIVIS Hubs to work together and develop these exciting new educational programmes for students.
We believe in education with impact, so the CIVIS Hubs and all CIVIS programmes, among which the BIPs, are developed to respond to one of the 5 CIVIS Challenges. These are some of the biggest issues facing our societies and our world:
Health
Cities, Territories and Mobility
Climate, Environment, Energy
Digital and Technological Transformations
Societies, Culture and Heritage
To tackle these issues, we believe in interdisciplinary teaching and learning. Anchored in academic excellence, our courses often cross the borders of traditions subjects, university cycles or faculties. You could find yourself learning alongside an artist and an engineer, and you could leave with a totally new view on your own studies!
Who can participate in a CIVIS BIP?
CIVIS BIPs are open to students & staff at any of the CIVIS member universities, although special criteria and processes apply to students from a member university outside the European Union. 
Most of our BIPs are open to at least two different cycles of studies (Bachelor/Master, Master/PhD), so there is no reason to not find something that doesn't fit your need!
For some BIPs you need a background in particular subjects, while others are open to everyone interested in the topic. Detailed eligibility criteria are provided for each course, so make sure to read the catalogue carefully before applying.
All BIP applications take place through the CIVIS mobility portal, which you can access directly from the listings in the CIVIS Course Catalogue :
Explore the catalogue of CIVIS courses
There will be various waves of BIPs openings, each one with a specific application period. The first applications periods for the 2022-2023 academic year are:
1-30 September 2022 (some courses have a deadline on 20 September)
1-30 November 2022
Applications will not be accepted outside these periods. Each application period will offer a different selection of BIPs, so do not wait to apply if you see a course you like!
More info: https://civis.eu/en/blended-intensive-programmes
Check the 6 blended courses: https://civis.eu/en/civis-courses?format%5B%5D=Blended&period%5B%5D=2022-2023#courses
Scheduled
CIVIS
International Relations
Proclamations