On 19 and 20 October 2023, at the main building of the National and Kapodistrian University of Athens, the International Conference Italoellenica 2023 took place, organized by the LabItEl (Laboratory of Language, Translation, and Study of the Relations between Greek and Italian Languages – Department of Italian Language and Literature, NKUA), in collaboration with the Italian Institute of Culture in Athens and under the auspices of the Embassy of Italy in Greece.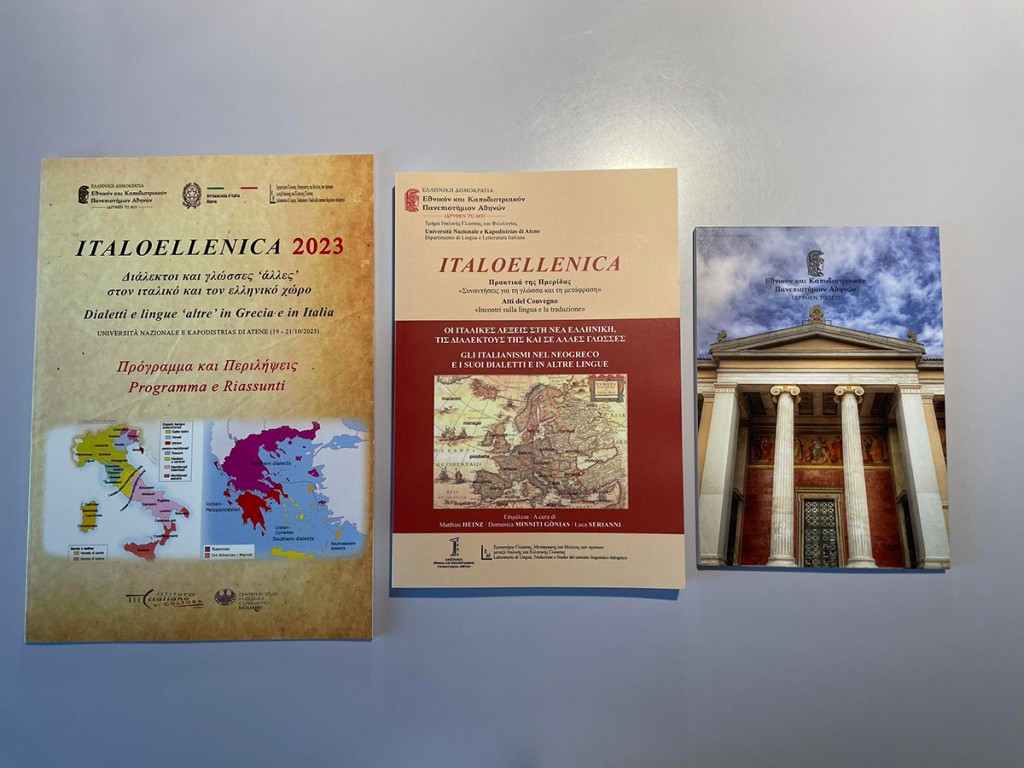 Participating in the conference entitled 'Dialetti e lingue "altre" in Grecia e in Italia' [Dialects and Languages 'Other' in Greece and Italy] were 36 expert scholars from 22 Universities and research centres in Greece (e.g., the Research Centre for Modern Greek Dialects of the Academy of Athens), Italy, Belgium, France, and Cyprus. Numerous dialects and minority languages represented the Italian geographical area at the conference, namely Tuscan, Venetian, Neapolitan, Romanesco, Sardinian, Corsican, Calabrian Greek, Sicilian Arbëresh, Romani, and the so-called 'Italiano fuori d'Italia' [Italian outside Italy] of Ethiopia. Cretan, Heptanesian, Tsakonian, Aromanian/Koutsovlach, Arvanitic, Pomak, Romani, Romaniote, and Cypriot represented the Greek geographical area at the conference, as did the varieties of Asia Minor, Central Greece, and Thrace.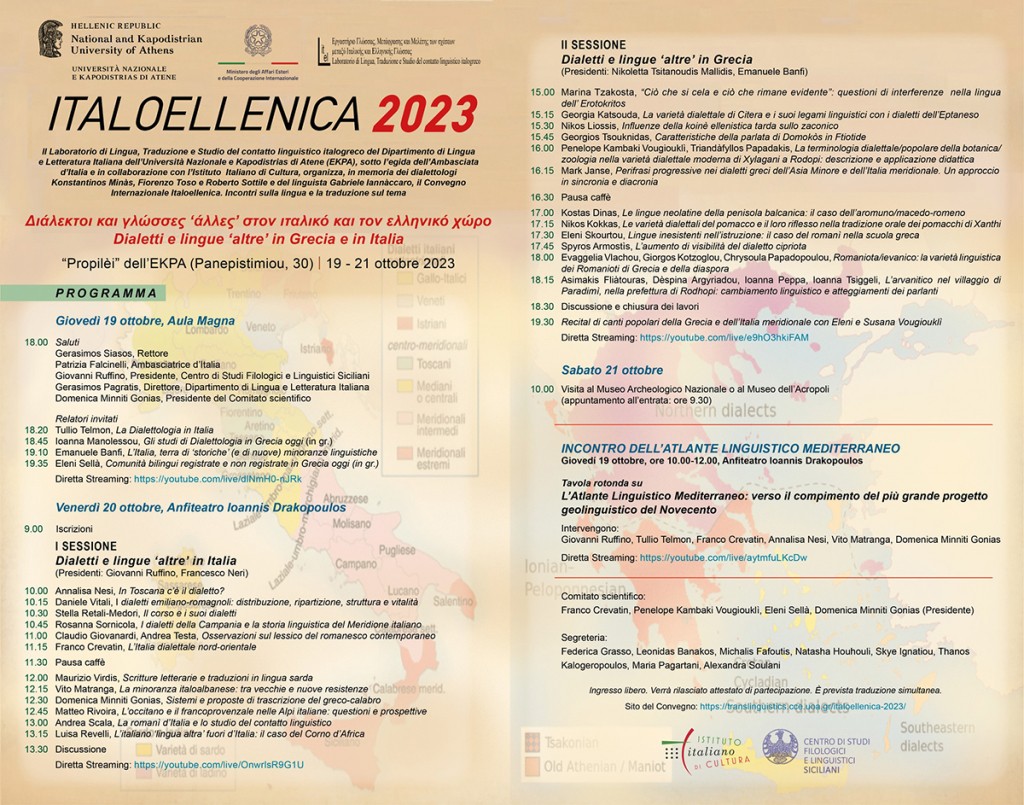 Parallel to the conference ran a meeting of the Mediterranean Linguistic Atlas, a research project based at the Centre for Sicilian Philological, and Linguistic Studies of the University of Palermo, which brings together dialectologists and historians of the languages of the Mediterranean—the Greek language included—specialized in the study of marine vocabulary.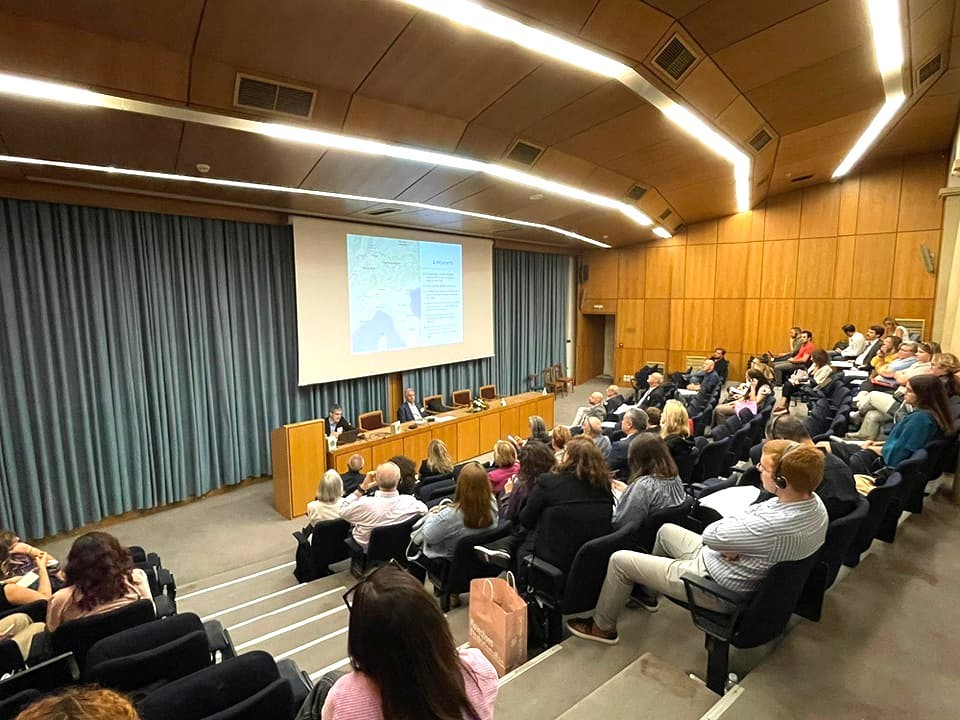 Attending and addressing the opening ceremony of the conference were the NKUA's Vice-Rector for Academic Affairs, International Relations, and Extroversion, Professor of Latin Literature, Dr SophiaPapaioannou, and the First Counsellor of the Embassy of Italy in Greece, Dr Susanna Schlein, who, among other things, emphasized the contribution of the Italoellenica International Conferences to the spread of the Italian language in Greece, and referred to the fact that this year's conference coincided with the Week of the Italian Language in the World. On her part, the Director of LabItEl, Professor Domenica Minniti-Gonias, stressed in her introductory remarks the necessity of tackling language variety while learning a foreign language, an element she insisted on incorporating into the Italian language syllabus of the Greek upper secondary schools (2008). In the same spirit, LabItEl set up the Permanent Seminar on Dialectology back in 2020. All in all, the International Conference Italoellenica 2023 was well attended, mainly because of its fascinating subject matter.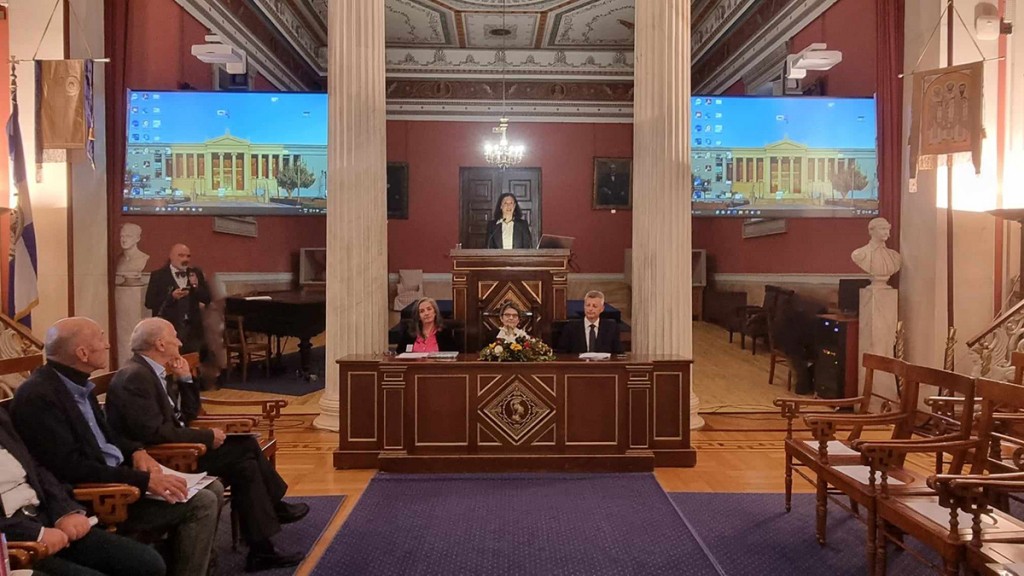 Conference website: https://translinguistics.cce.uoa.gr/italoellenica-2023/